CSC 2% Salicylic Acid Serum For Acne Prone Skin Suit For All Skin Types- 30ml
Regular price
Rs. 1,499.00
Sale price
Rs. 199.00
Unit price
per
Sale
Sold out
GUARANTEED MONEY OFF COUPON ON ALL PREPAID ORDERS UPTO ₹100/-
About This Item

• Targeted Acne Treatment: CSC 2% Salicylic Acid Serum is a powerful and targeted treatment designed to combat acne-prone skin. With a potent concentration of 2% salicylic acid, this serum is perfect for those looking to reduce blemishes, blackheads, and whiteheads.

• Suitable for All Skin Types: CSC 2% Salicylic Acid Serum is suitable for all skin types. It is a lightweight and non-greasy serum that is easily absorbed by the skin.

• Deep Cleansing: This serum penetrates deep into the pores to unclog them and remove impurities, resulting in clearer and healthier-looking skin. It also helps to prevent future breakouts by regulating sebum production and reducing inflammation.

• Easy to Use: This serum is easy to incorporate into your daily skincare routine. Simply apply a few drops to your face after cleansing and toning, and gently massage it into your skin. Use it morning and night for best results.

• High-Quality Formula: CSC 2% Salicylic Acid Serum is made with high-quality ingredients and is free from harsh chemicals such as parabens, sulphates. It is also cruelty-free making it a great choice for those who want to use ethical and sustainable skincare products.

• Patch Test is Highly recommended: A patch test is highly recommended before fully incorporating this serum into your daily skincare routine.


Share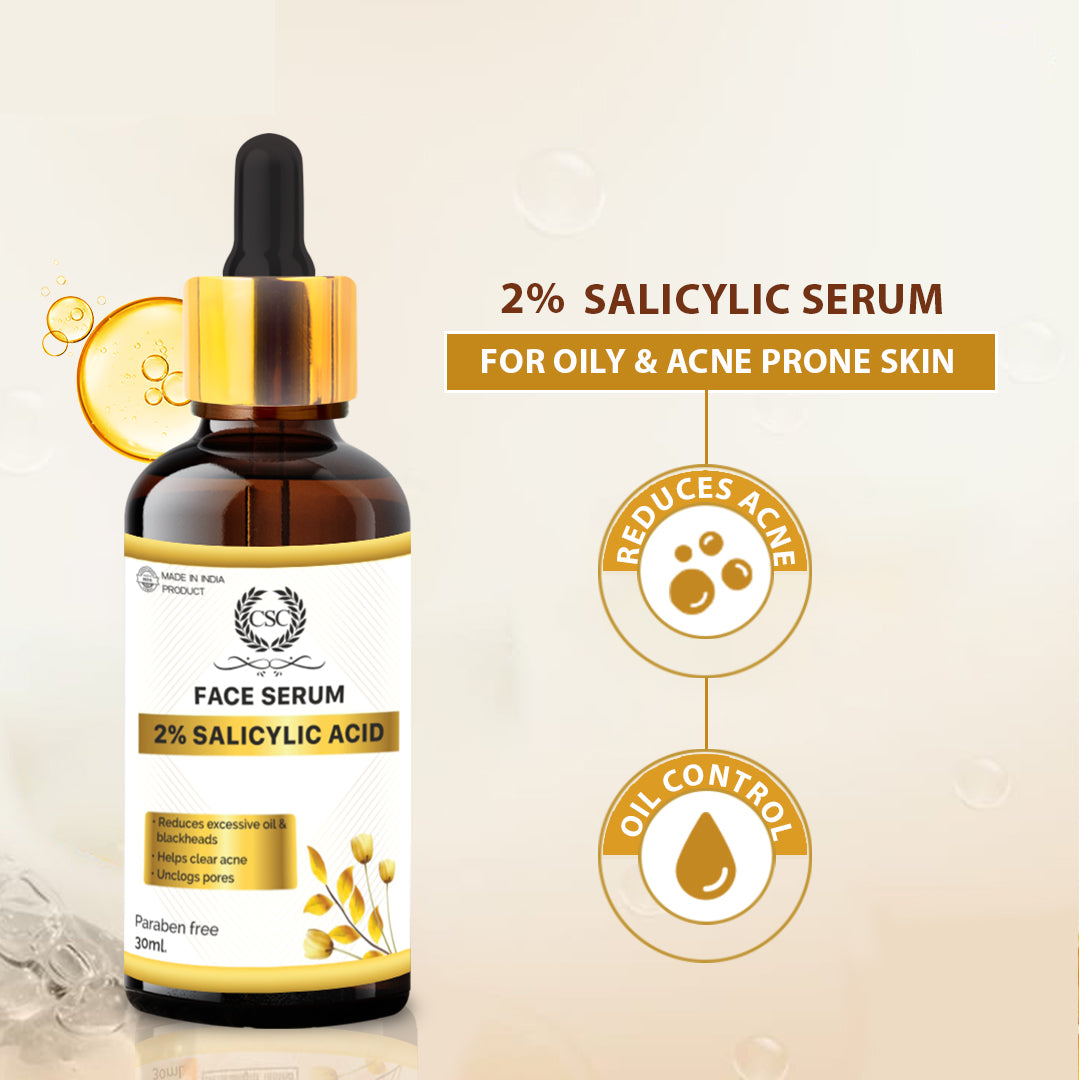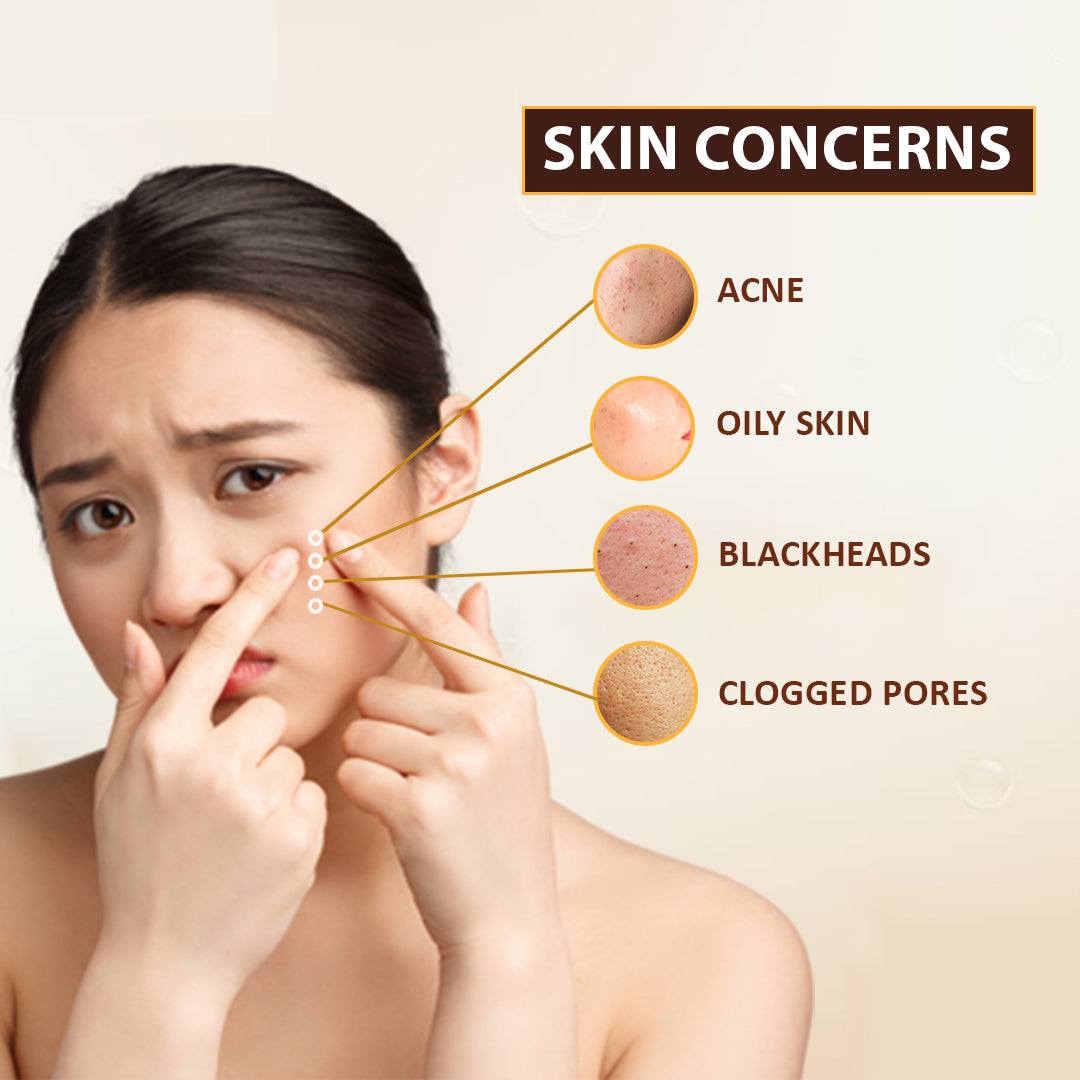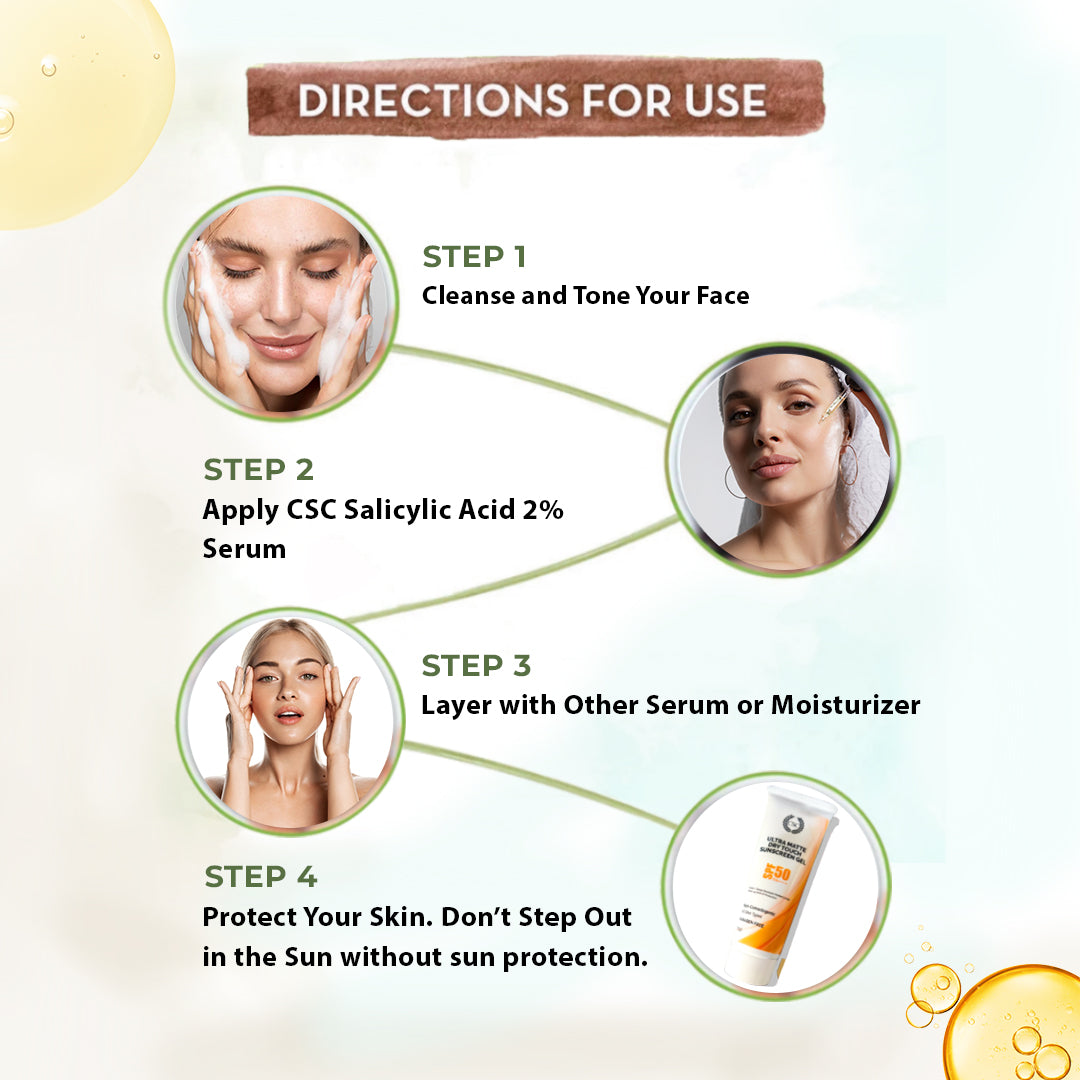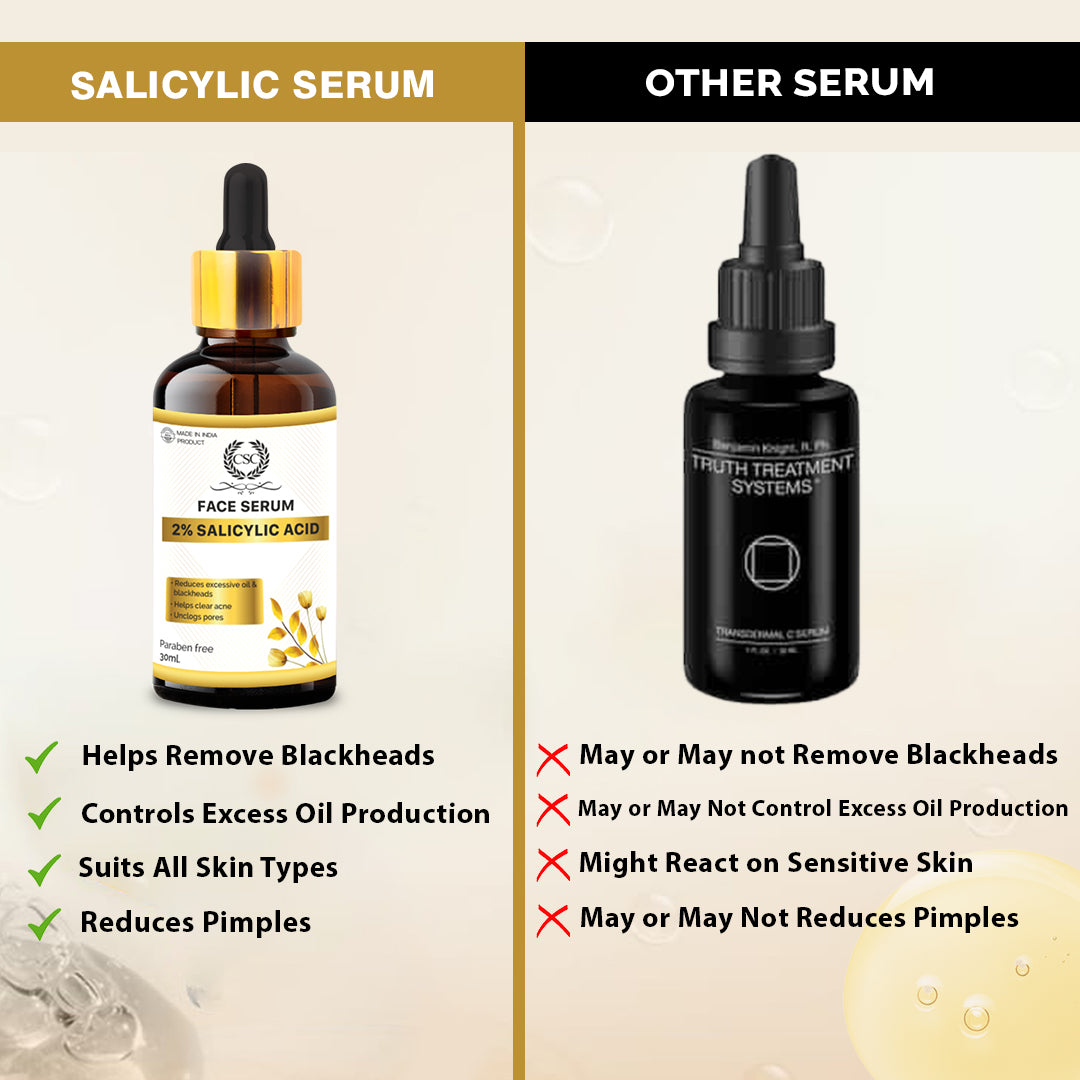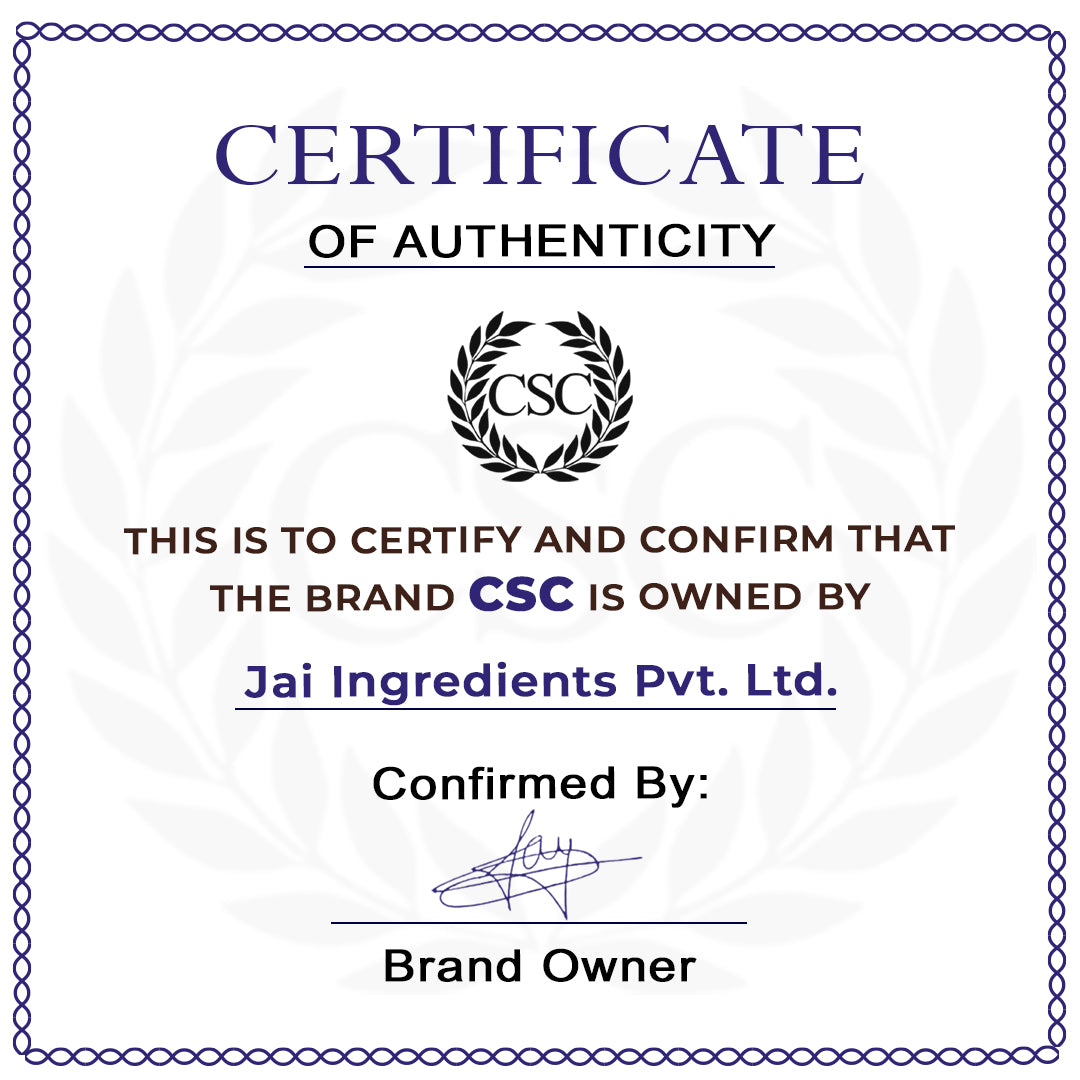 How To Use?
USE ONCE A DAY (PREFERABLY PM)
Step 1: Cleanse your face
Step 2: Apply CSC Salicylic acid 2% serum
Step 3: Moisturize or layer with other serums
Step 4: Follow it up with broad spectrum sunscreen SPF30+ (AM) and limit sun exposure while using this product.
WHO IS IT SUITABLE FOR?
Suitable for all skin types. This face serum is for anyone with oily and acne-prone skin, blackheads, whiteheads, acne marks, and open pores
What's In it?
Salicylic Acid ,Aloe Vera Juice, Propylene Glycol, Propanediol, Ethoxydiglycol, Phenoxyethanol, Pullulan, Ethylhexylglycerin,
CSC 2% Salicylic Acid Serum For Acne Prone Skin Suit For All Skin Types- 30ml
5.0 out of 5 stars Awesome product
Love the serum,,i had so much pimples, it took more than one month for me to get result but now my pimples are gone. Finally some relief,Skin feels smooth And would love to buy it again. 🤩🤩
The product is overall satisfactory and good for oily skin
The product offers nourishment to the skin and make the skin looks more glowing.
Good product. 👍
Good Serum!
Well packaged, no scent which is good, feels good on the skin