CSC Lung Detox - Ayurvedic Lung Detox for Smokers, Cleanses and Detoxifies Lungs - 30 Capsules
Regular price
Rs. 1,999.00
Sale price
Rs. 499.00
Unit price
per
Sale
Sold out
Share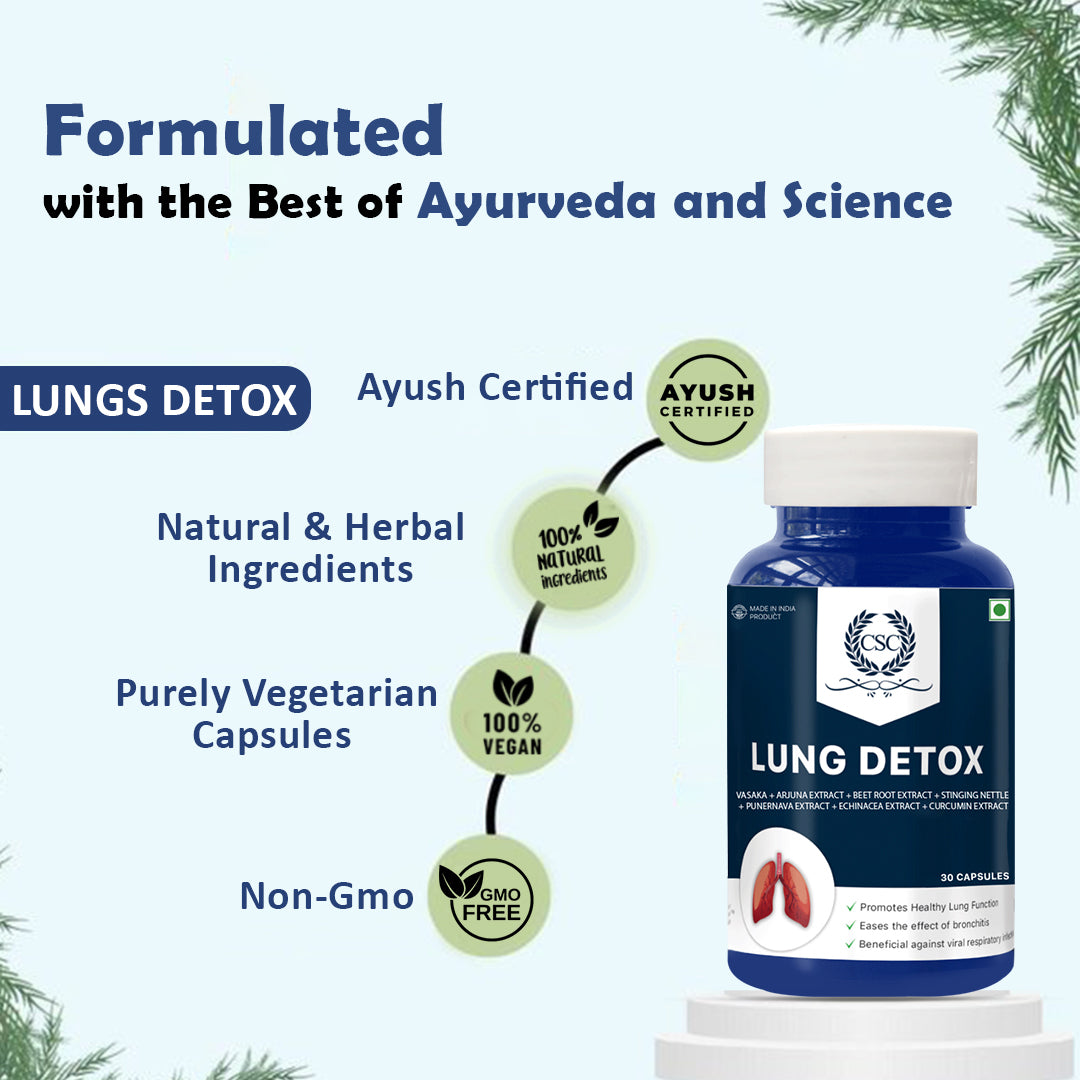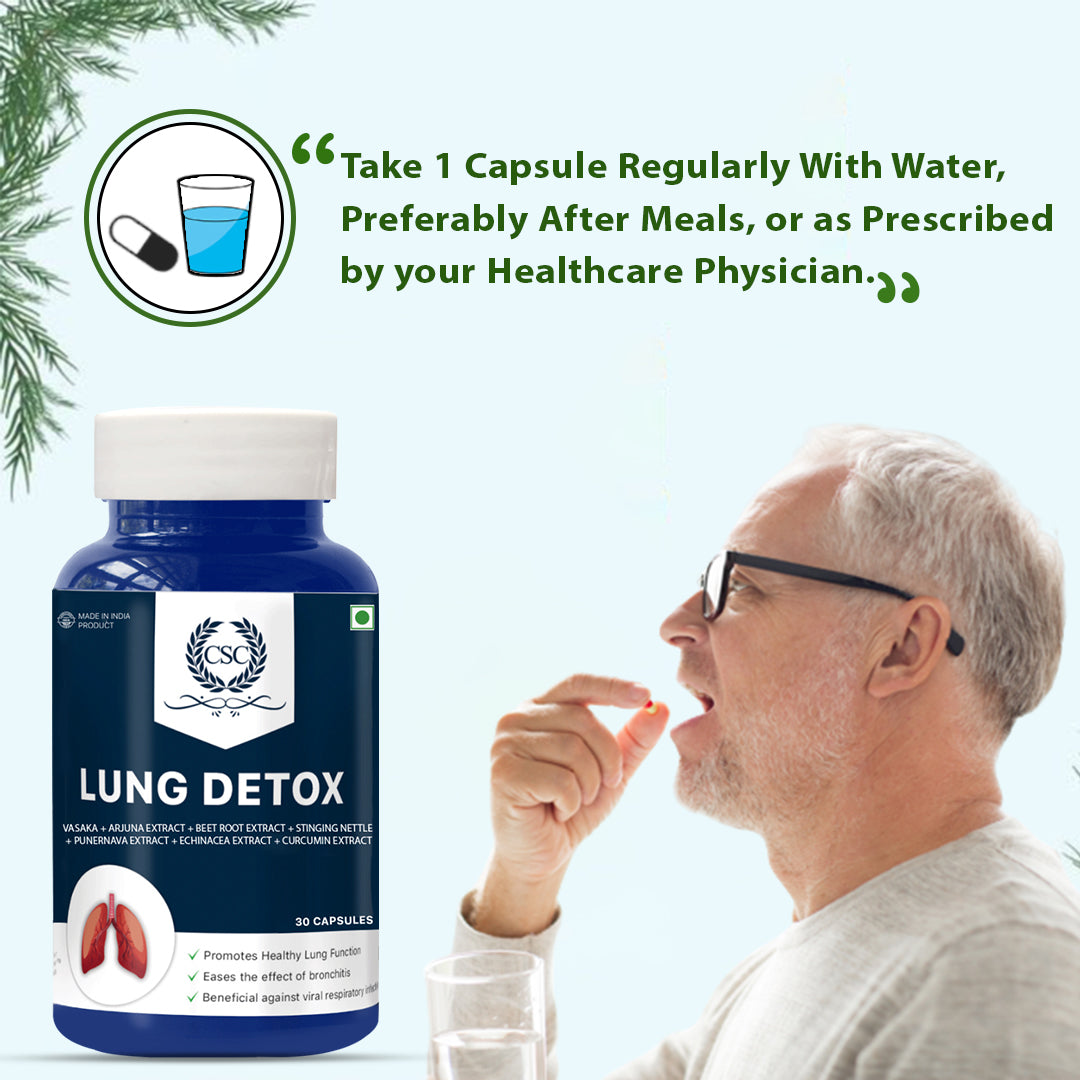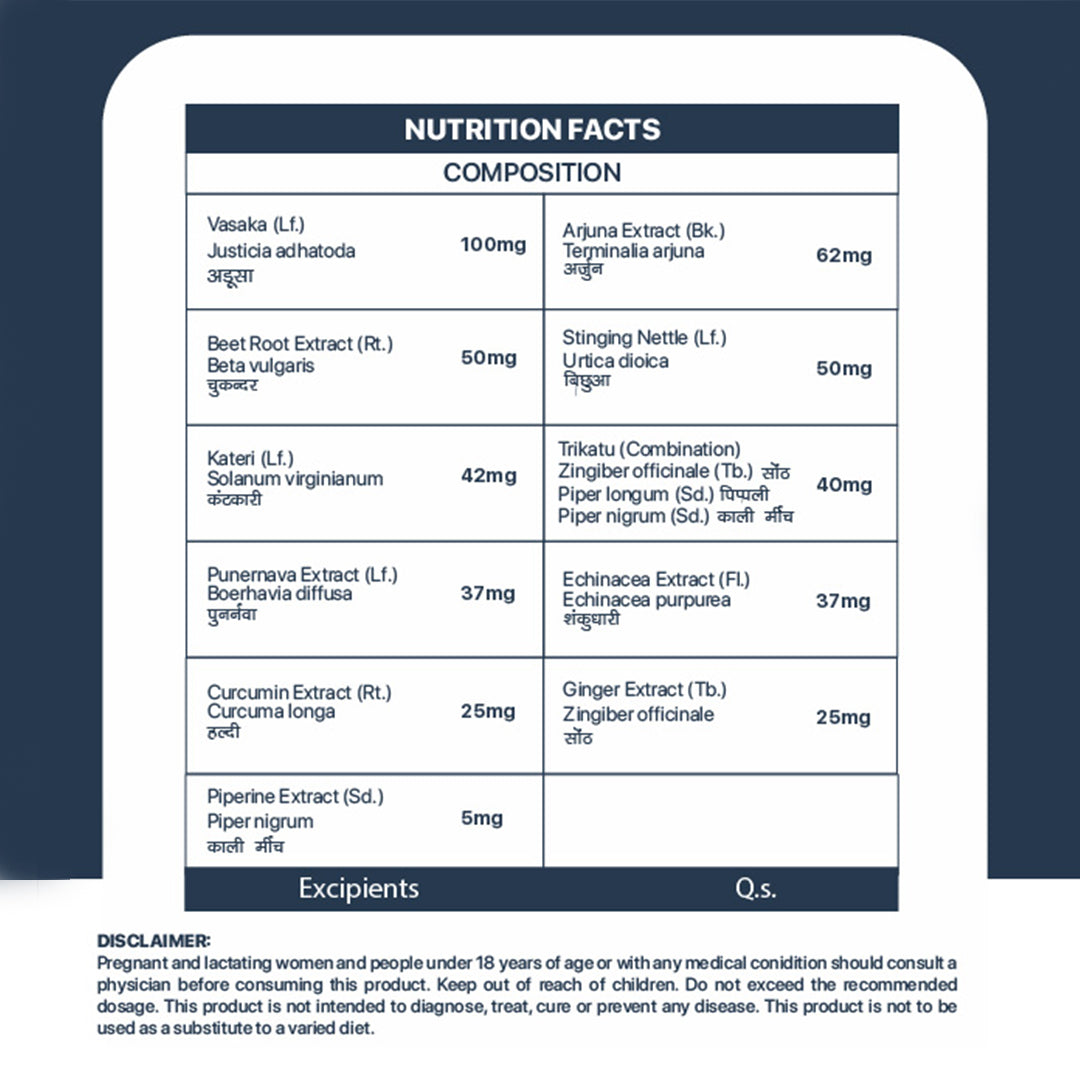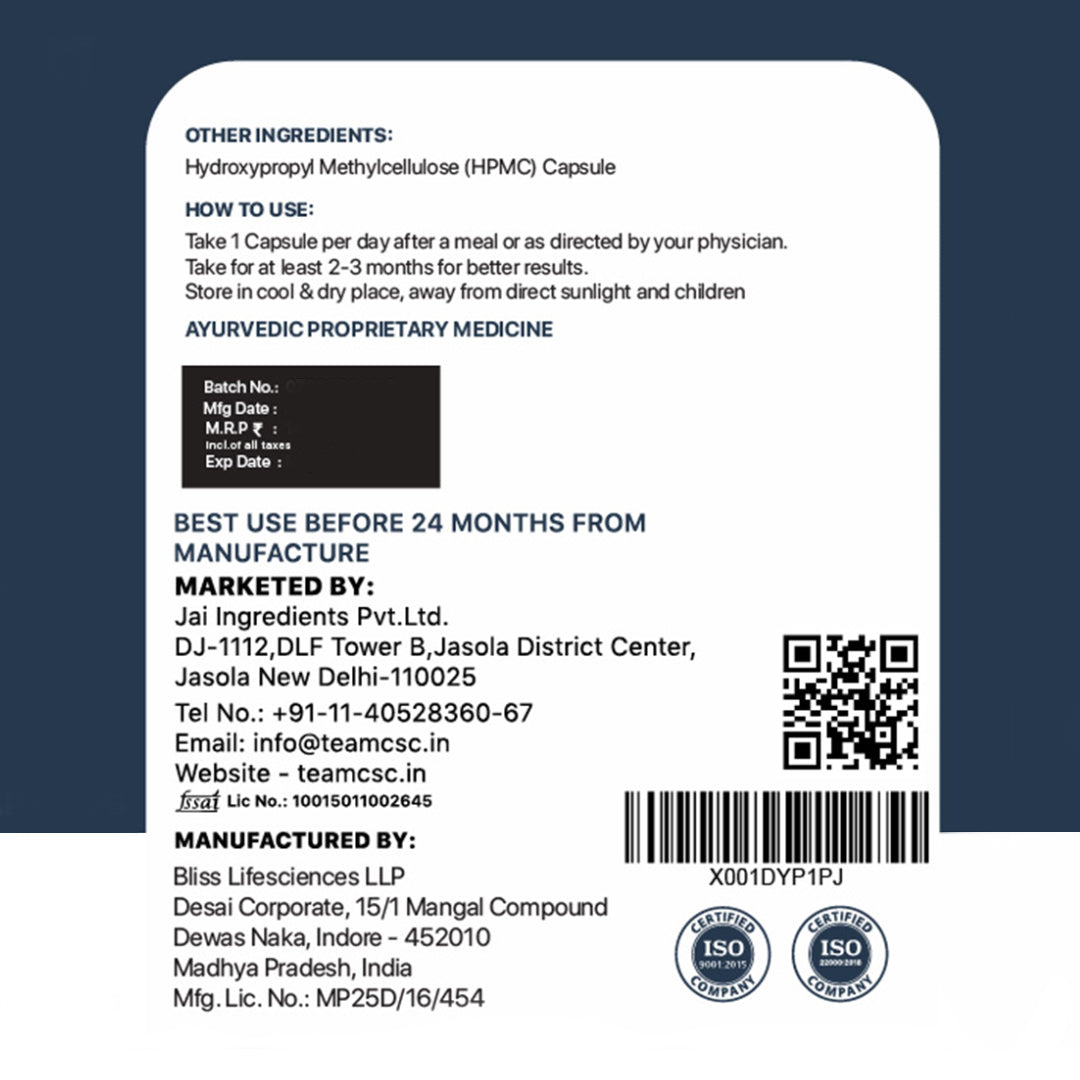 Why CSC Lung Detox?
Ayurvedic Approach

CSC Lung Detox is based on the principles of Ayurveda, a traditional Indian system of medicine that focuses on holistic healing and natural remedies. The ingredients used in this lung detox supplement are all-natural and carefully selected based on their medicinal properties.

Helps Smokers:

CSC Lung Detox is designed specifically for smokers who want to cleanse and detoxify their lungs. Smoking can cause a build-up of toxins and harmful chemicals in the lungs, leading to respiratory

Cleanses and Detoxifies Lungs:

The natural ingredients in CSC Lung Detox work together to cleanse and detoxify the lungs. These ingredients include herbs like Vasaka, Arjuna Extract, Beet Root Extract, Kateri, Stringing Nettle, and many more, which have anti-inflammatory and antioxidant properties. They help to reduce inflammation, clear mucus, and help improve breathing.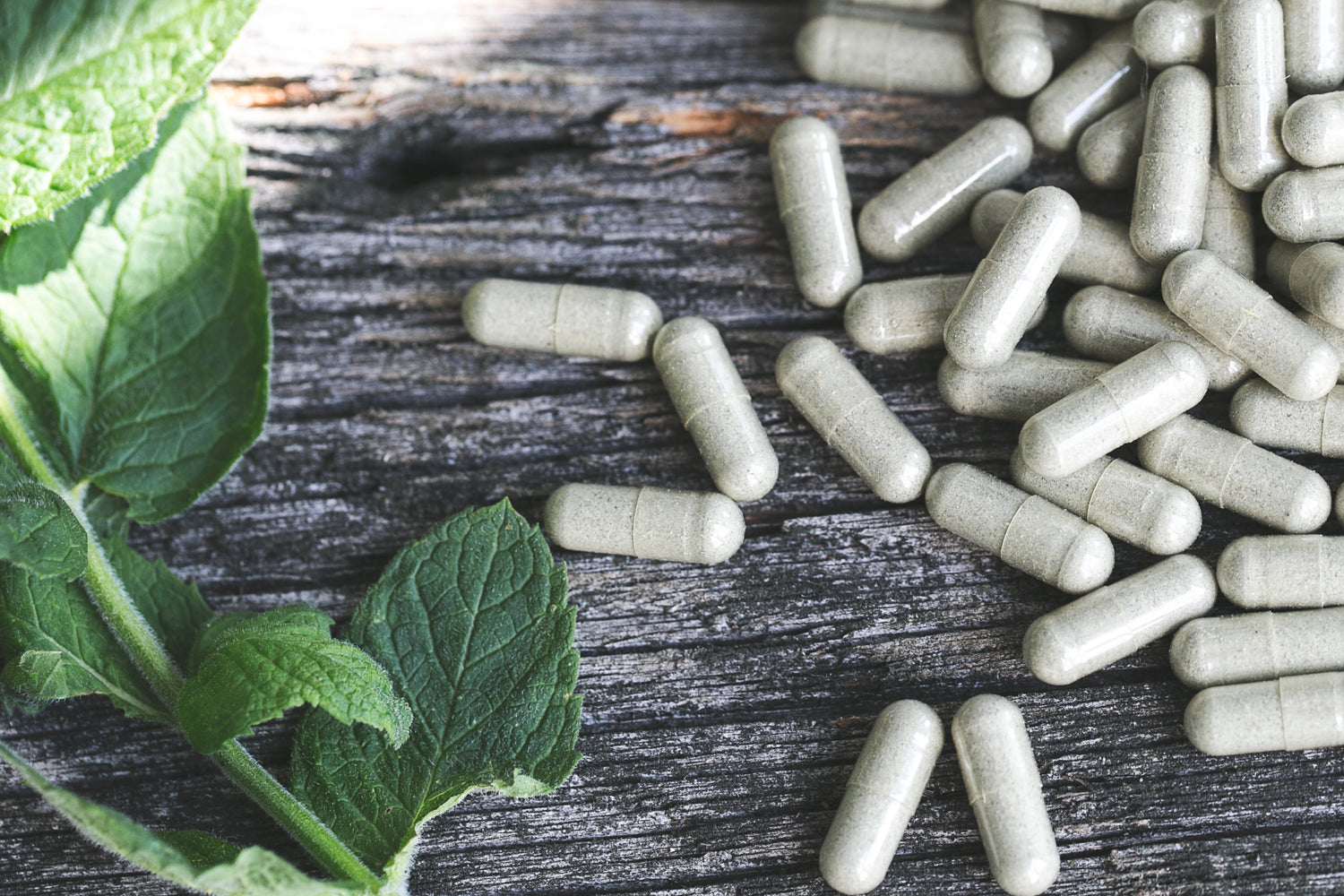 How To Use?
Take 1 Capsule per day after a meal or as directed by your physician.
What's Inside?
Vasaka, Beet Root Extract, Kateri, Punarnava Extract, Arjuna Extract, Ginger Extract, Stinging Extract and Piperine Extract.
Frequently Asked Questions
When can I see results?

It takes continuous consumption for 3 months to get results.

Cash on delivery is there

How to consume this product?

Eat one capsule a day, preferably after breakfast or dinner.