CSC Liver Detox - Liver Support Supplement With Milk Thistle | 60 Vegetarian Capsules
Regular price
Rs. 1,499.00
Sale price
Rs. 599.00
Unit price
per
Sale
Sold out
GUARANTEED MONEY OFF COUPON ON ALL PREPAID ORDERS UPTO ₹100/-
About This Item

1.Your Liver plays a vital role in helping rid the body of harmful waste and toxins. Liver Detox Tablets for liver supports liver function and health. Can help in easing symptoms of enlarged liver and other indications aggravated by liver problems.
2.Liver detoxification: CSC Liver Detox protects the liver by preventing the entry of toxic substances and helps repair damaged liver cells & cleanse liver.
3.Fast Metabolism: CSC Liver Detox may help in fat metabolism by stimulating the secretion of bile from the liver and it may have cholesterol-lowering effects.
4.Goodness of Dandelion & Vitamin E: Dandelion supplement suppresses lipid accumulation in the Liver while Vitamin E
5.Herbal Extracts: CSC Liver Detox comes with added advantage of time-tested herbs with their powerful antioxidant activity including Kutki, Kasani, Punarnava, Amla & Licorice extract etc.
How To Use

Take 1 tablet twice a day after meals or as directed by the physician.
Shipping And Delivery

1. Free Shipping
2. Cash On Delivery Available
3. Contact-Less Delivery
Key Ingredients

Milk Thistle Extract, Dandelion Extract, Kutki Extract, Kasani Extract, Punarnava extract, Bhui Amla & Amla Extract, Licorice Extract, Vitamin E, Piperine
Share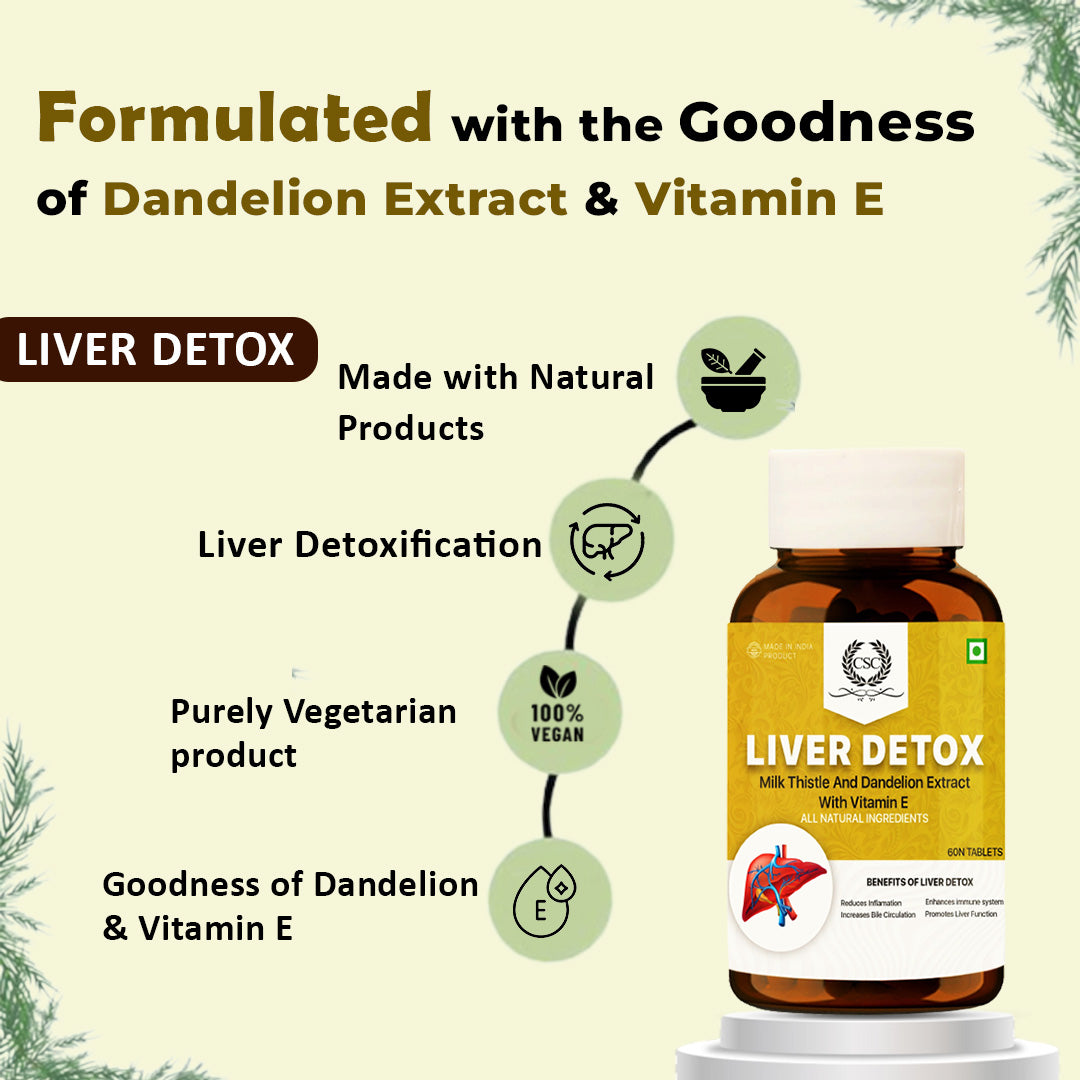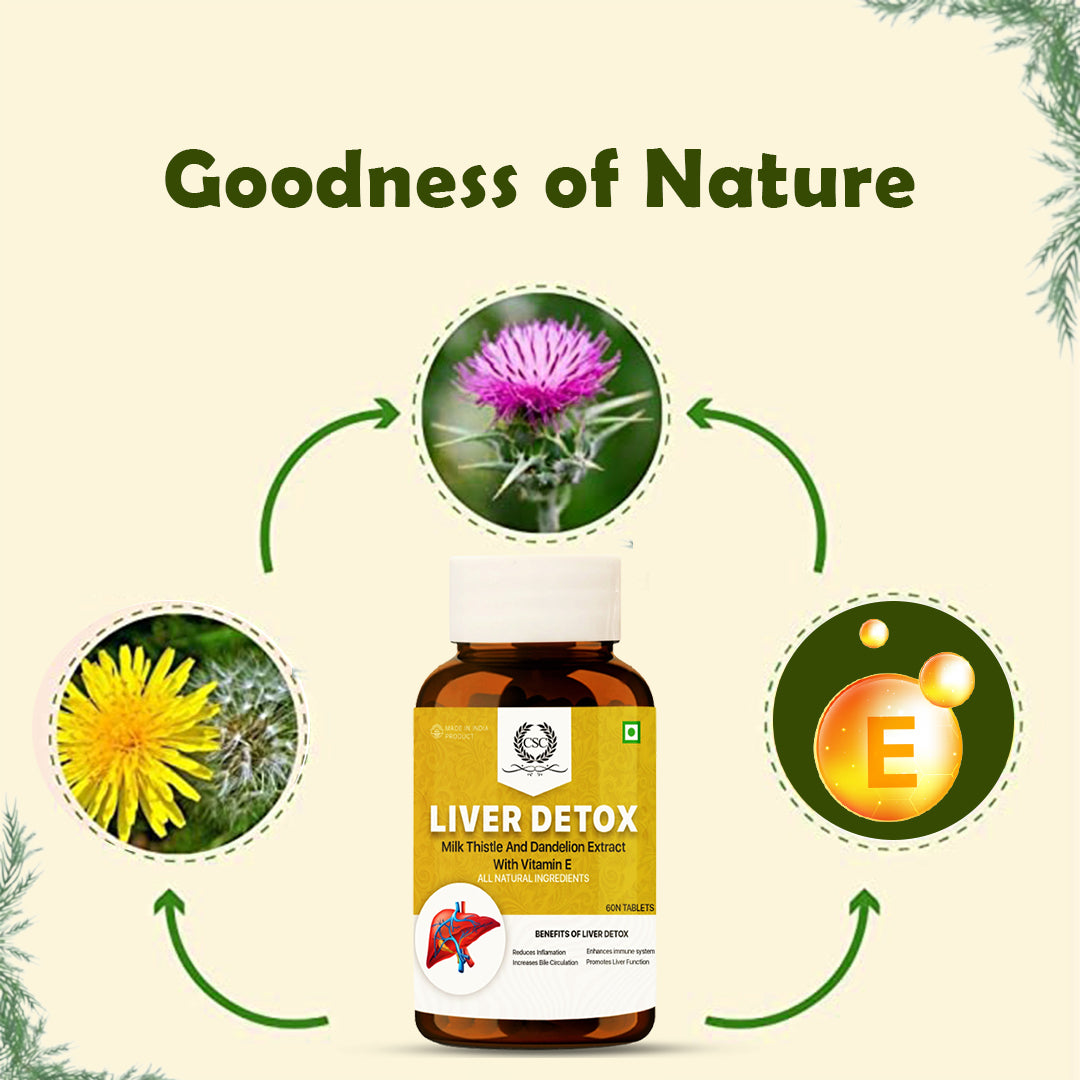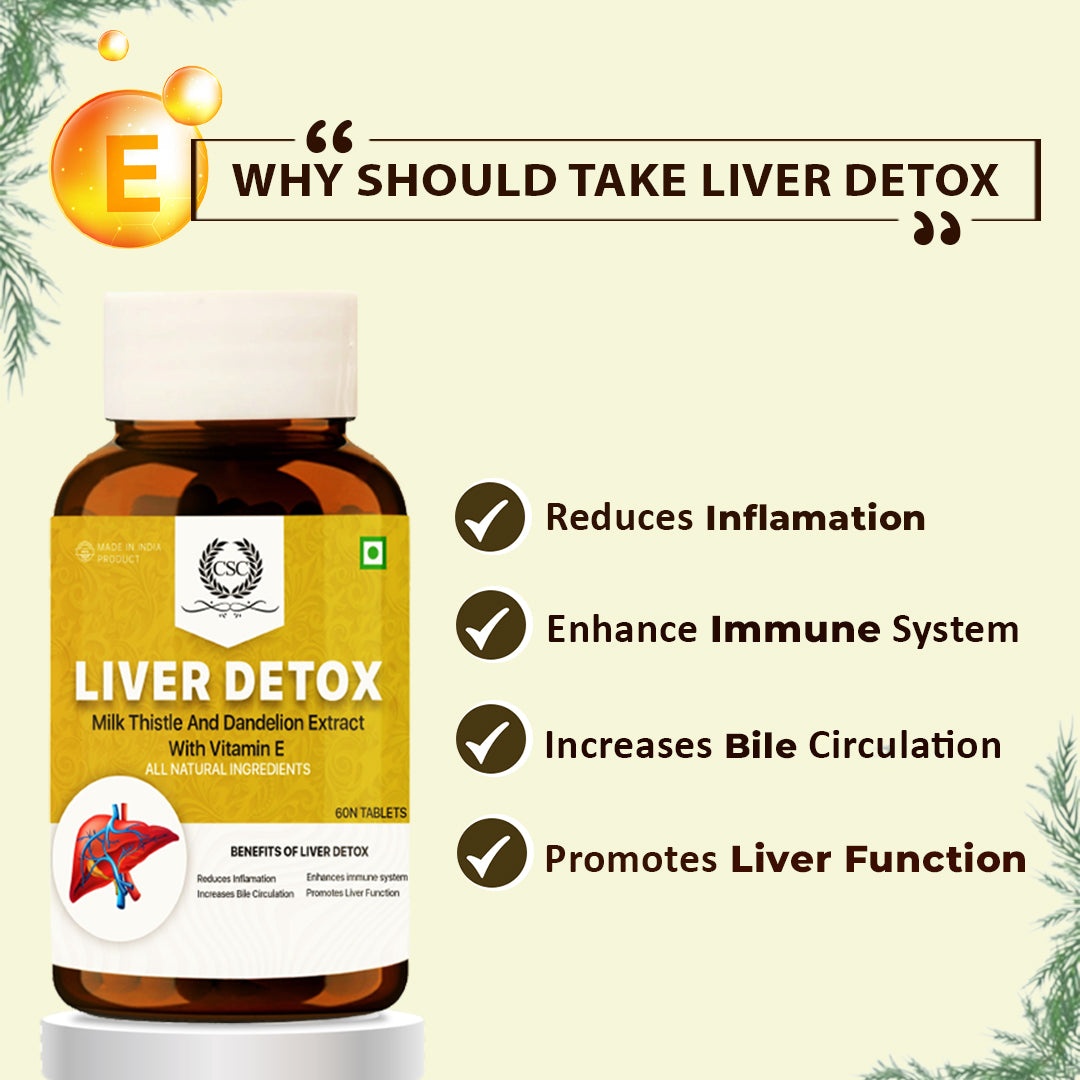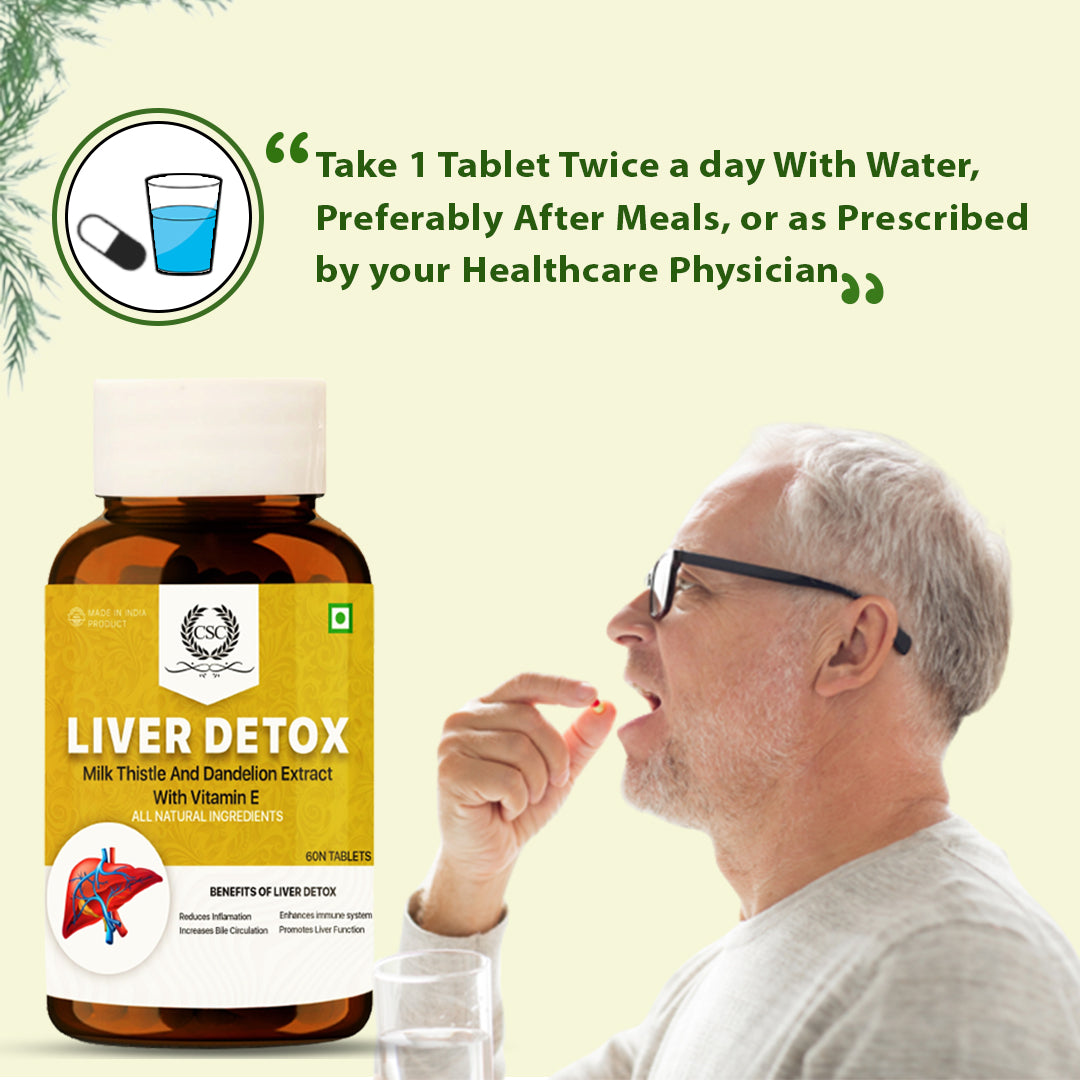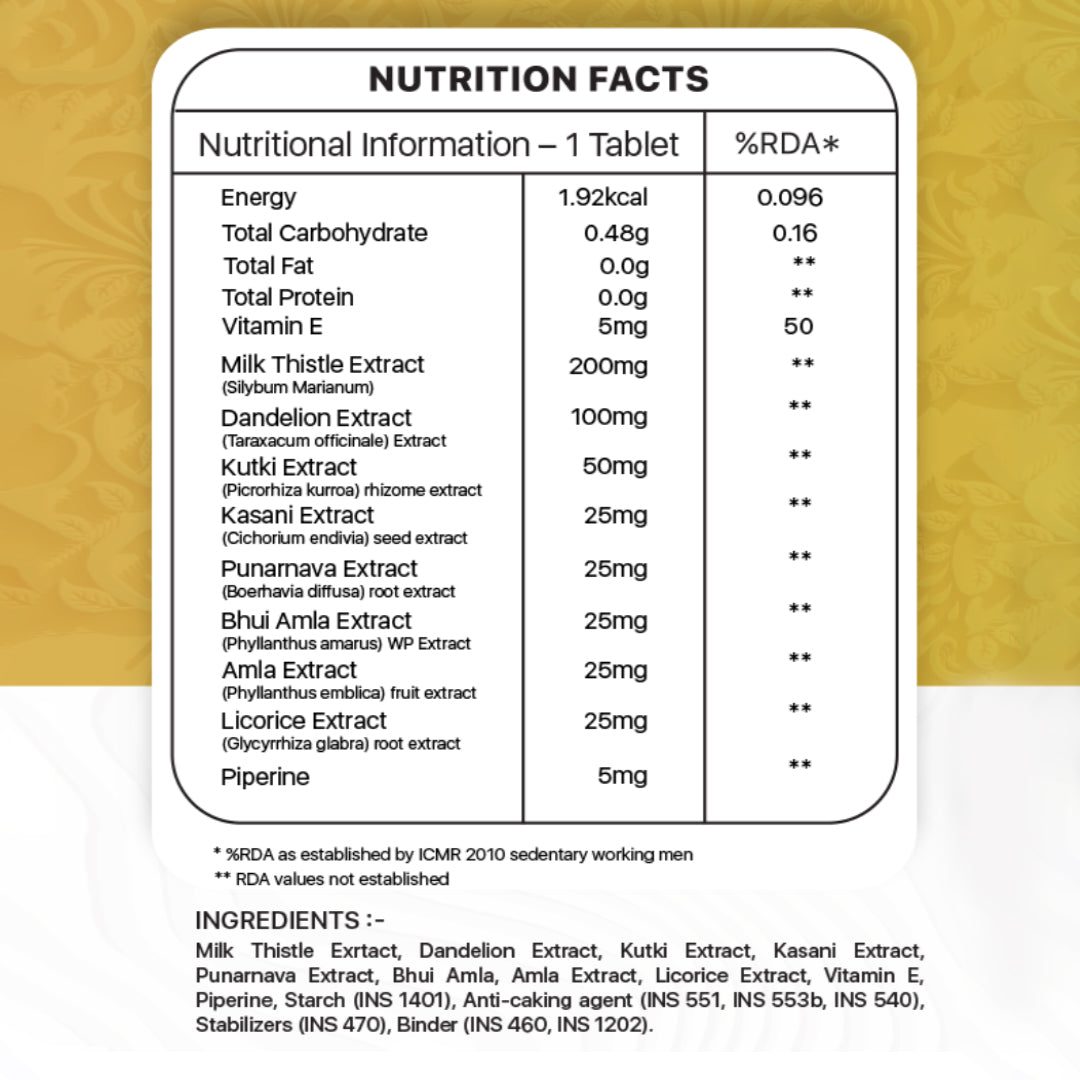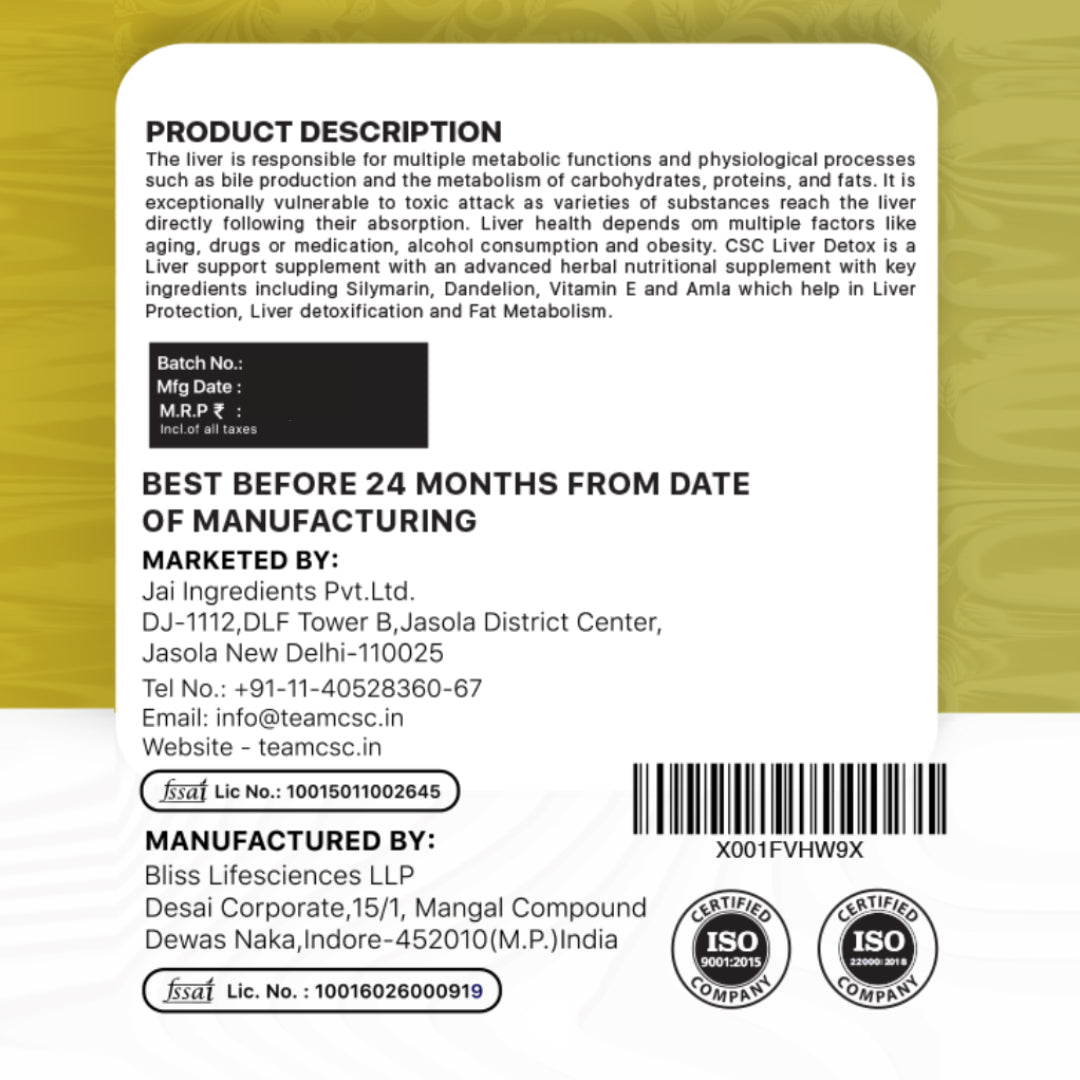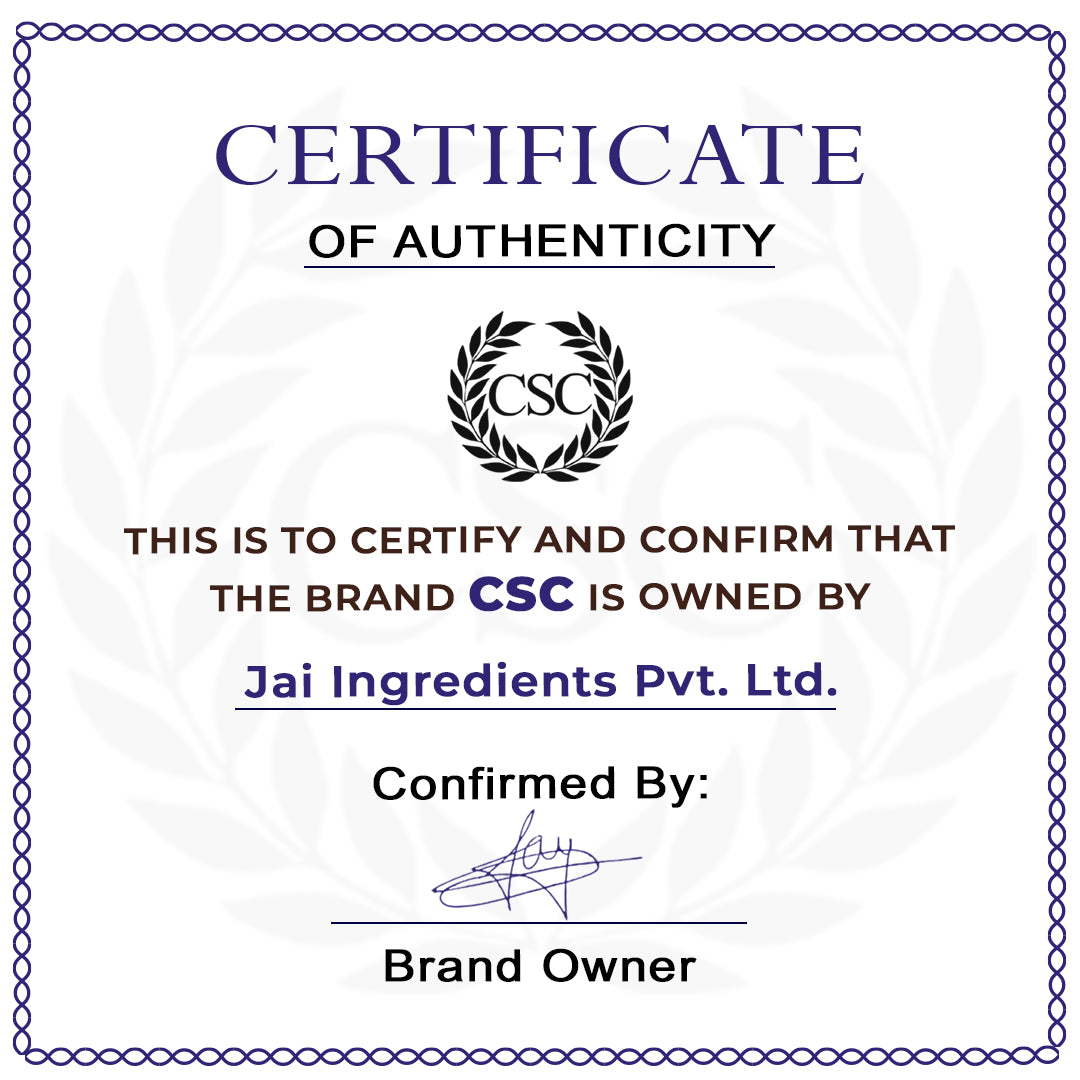 CSC Liver Detox - Liver Support Supplement With Milk Thistle | 60 Vegetarian Capsules
Great product
Good supplement for health of liver. It has helped me a lot
good quality
Hi Team,
Really appreciate the quality of the product and service offered from your end. I expect such wonderful product should be available in nook and corner of the Nation. I hope you will provide more quality oriented product which match as per this generation health.
Regards,
Ibochouba
CSC Liver Detox - Liver Support Supplement With Milk Thistle | 60 Vegetarian Capsules
These tablets work so well and have no side effects at all. I have recommended this, kidney and lung detox, all to my family and friends. Solved so many of my issues.